American Heart Association CPR Courses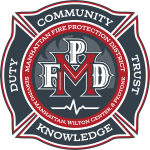 Manhattan FPD is an authorized American Heart Association (AHA) Training Center providing courses in Adult CPR, Child CPR, Infant CPR, for Healthcare Providers and the laypersons.
2023 In-Person CPR Class Schedule
"Resident" is defined as any residence within the Manhattan Fire District. Class placement is on a first-come, first-serve basis. A waitlist will become available if the class fills before the deadline. Please contact Fire & Life Safety Educator Jackie O'Hara to be added to the waitlist at johara@manhattanfire.org.
---
BLS
Location: MFPD Station 83 (Peotone)
Heartsaver
Location: MFPD Station 83 (Peotone)
Call to schedule an appointment.
Class Information
Hybrid CPR Practical's
Hybrid CPR Practical's 3rd Wednesday of the month from 9 AM – 2 PM: After completing an American Heart Association CPR course online, students will need to print the certificate of completion and schedule a hands – on CPR practical with an instructor.
Heartsaver CPR & BLS CPR
3rd Saturday of the month from 9 AM – 12 PM: Heartsaver will be offered on odd months and BLS will be offered on even months. A minimum of 5 people will be required to host a class and the course fee is non – refundable.
---
When you register for a CPR class, please indicate if you would like an eBook or a hard copy book on your registration form. You must have a valid email address to receive your certification and eBook. 
Classes are held at:
Manhattan Fire Station 81 located at 100 Park Rd in Manhattan
Peotone Fire Station is located at 7550 W. Joliet Rd. in Peotone
 Please arrive approximately 5-10 minutes early to sign in. The class will start promptly at 8:30 am.  
Refunds and Cancellation Policy
A minimum of 4 registered students is required before the deadline to run a class. The course fee is NON-REFUNDABLE after the deadline. If a class is canceled due to low enrollment, a refund will be issued or the student's registration fee can be transferred to the next course date.
American Heart Association CPR Courses
BLS/Healthcare Provider
BLS/Healthcare Provider courses are designed for individuals that are currently in the medical profession or are wishing to enter the medical profession. This course covers everything that is covered in the Heartsaver CPR course, and also introduces different techniques for medical professionals. Students will receive an AHA BLS/Healthcare Provider card after completion of this course.
Heartsaver CPR
Heartsaver CPR courses are designed for those individuals who are wishing to learn the basics of CPR. It is ideal for new parents, babysitters, or anyone wishing to know the basics or CPR. This course is NOT intended for someone entering the medical profession. Students will receive an AHA Heartsaver CPR card after completion of this course.
Family & Friends CPR
 The Family & Friends CPR Course teaches the lifesaving skills of adult Hands-Only CPR, adult CPR with breaths, child CPR with breaths, adult and child AED use, infant CPR, and mild and severe airway block for adults, children, and infants. Skills are taught in a dynamic group environment using the AHA's research-proven practice-while-watching technique, which provides students with the most hands-on CPR practice time possible. Students to do receive certification for this course.
---
Why Learn CPR?
Cardiovascular disease is #1 killer in US.
Heart attacks can happen suddenly, especially if you or a family member has one or more risk factors (family history, overweight, poor diet, smoking, etc.)
Most medical emergencies occur in a person's home or other place of recreation.
You can't count on medical personnel to be nearby when you have an emergency, because chances are greater for sudden cardiac arrest to occur at home. If your family and friends don't know CPR, life can be lost in mere minutes while waiting for help to arrive.
CPR buys time for the victim.
Once the heart stops beating, brain death can occur in 4 to 6 minutes. Performing CPR provides oxygen to the brain and other vital organs to give the victim the best chance of full recovery after EMS takes over. If immediate CPR is given and a defibrillator is used within the first few minutes following sudden cardiac arrest, the person's chance of survival doubles.
Questions about CPR?
Nobody in my family has a weak heart.
Heart attacks are not the only time to use CPR. There is also a stroke, accidents such as electrocution, overdose of alcohol or drugs, insulin shock in diabetics, drowning, choking, suffocation, allergic reaction and trauma from injuries. There are a huge variety of situations that could happen suddenly without medical personnel around.
I don't want to get sued if I perform CPR and the victim doesn't live.
There has been no known instance in which a layperson who performed CPR has been sued successfully. 'Good Samaritan' laws in Illinois specifically protect people performing CPR 'in good faith.' Under this legislation, laypeople are protected if they perform CPR even if they have had no formal training.